Hearing Aid Warranty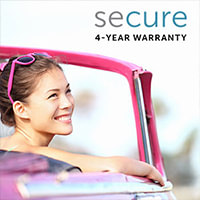 To help you get the most worry-free use out of your hearing aids, we offer the Secure 4-Year Warranty on all EarQ hearing aids. This is the longest warranty on hearing aids available, and covers repairs, cleanings, and more free of charge.
Insurance & Financing Information
For your convenience, we accept all major insurances. We also accept the following forms of payment:
In addition, we accept financing through CareCredit. We genuinely want to help you experience better hearing with hearing aids, so we will work with your budget to find the perfect plan for you.