EarTech Hearing Aids: Our Story
EarTech Hearing Aids opened in 1988 to offer people quality and custom-manufactured hearing aids. Former owner Mark Krywko recently gave the practice over to his son, Jason Krywko, who is now the new owner. Jason is a certified hearing aid specialist and has been helping his father with the family practice for the majority of his life. Mark still works at the office as a hearing aid specialist but now with Jason as the owner we are able to help even more people with their hearing health.
EarTech is completely family owned, and we are proud to have served our community for over 30 years. Our philosophy is to always be straightforward and honest with our patients. This is what keeps them coming back and referring their friends and family to us. In fact, 80% of our patients come back to purchase, and we appreciate their loyalty. We have an incredibly low refund/return rate because we take the time to properly fit our patients and give them the necessary tools to succeed with hearing aids.
---
Meet the Family
Jason Krywko
Owner, NBC-HIS, BS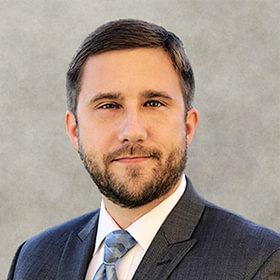 Jason Krywko recently acquired the family practice from his father, Mark, and is now the new owner of EarTech. Jason has been working at EarTech since 1998 and grew up in the family business. Before EarTech was a hearing aid practice they used to manufacture and design hearing aids. Jason began his career manufacturing hearing aids, shells, and eventually became a board-certified hearing aid specialist. Jason has extensive experience in the components of hearing aids and the fitting and programming of the devices. He is also on the board for the University of South Florida's College of Business. Jason is heavily involved with his community and enjoys being able to work with people and help them experience better hearing.
---
Mark Krywko
NBC-HIS, ACA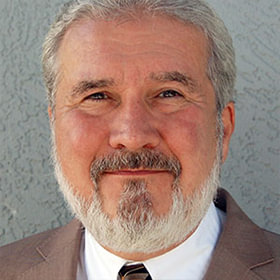 Mark Krywko, EarTech's former owner, moved his family from Michigan to Florida in 1984. He and his wife, Marja, started EarTech in 1988 to offer the people of their community quality manufactured hearing aids. Mark has 42 years of experience in the hearing healthcare industry and is proud that EarTech's experience comes from knowing hearing aids inside and out. He is also an expert in the programming and servicing of hearing aids.
---
A Joint Effort
As hearing aid specialists, Jason and Mark test, fit, and service hearing aids. Marja runs the day-to-day business operations, and Lori Thomas, CCCA-SLP, oversees the Audiology Department. In addition to testing, fitting, and servicing hearing aids, Jason also does at-home installations of the newest wireless hearing aid products for TVs and phones. New hearing aid users appreciate the one-on-one instructions for using newer styles such as open fit and deep canal-fit hearing aids. No other company in the area offers such personalized service. EarTech was even voted 2017 Bradenton Herald People's Choice Finalist.
EarTech Staff
The full family at EarTech includes the following professionals:
Jason Krywko, BS, HIS, Owner
Mark Krywko, NBC-HIS, ACA
Lori Thomas, CCCA-SLP, Director of Audiology
Marja Krywko, Vice President, Office Manager